Famous Brands A-Z:

Top Brands:
View information about American Airlines. You can view the history of the American Airlines company and their impact on branding.
American Airlines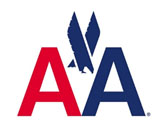 American Airlines
Airline
June 25, 1936
The story of American Airlines:
When you consider the number of miles it flies, the number of planes it operates and the amount of money it pulls in, it's the world's biggest airline. Based in Fort Worth, Texas, American Airlines operates ten hubs across the United States.
The company was originally founded in Chicago in 1926 as American Airways but hit its cruising altitude a decade later through a series of mergers. One of the airlines it swept up was Robertson Aircraft, which had a contract mail service and employed one of the pioneers of aviation, Charles Lindbergh…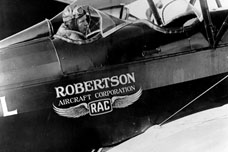 …as its chief pilot.
American Airways was renamed American Airlines in 1934 and under the leadership of Texas businessman C.R. Smith…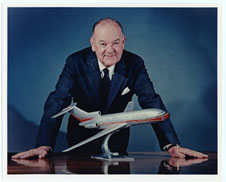 …worked to develop the DC-3 aircraft with aircraft engineer, Donald Douglas. That plane helped American become the first airline to turn a profit just by ferrying passengers – without cargo from the U.S. Mail.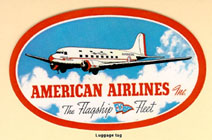 American worked with then New York City Mayor Fiorello LaGuardia to develop the airport that still bears the politician's name.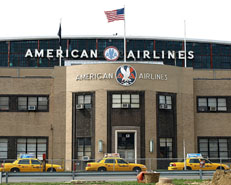 After World War II, the airline's service map steadily expanded to include international destinations, and its logo was updated with the times.

American helped to develop the Sabre reservations system…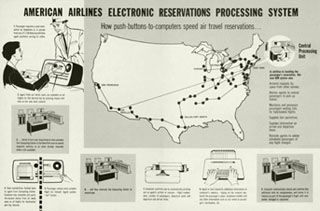 …which extended to car rentals, hotels, cruise ships and rail lines.
Tragically, American's had to deal with the loss of life in some major air disasters, including a 1979 Chicago crash and the 911 hijackings .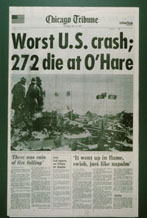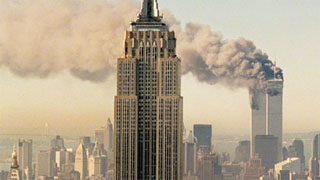 American moved its corporate headquarters from New York to Fort Worth in 1979.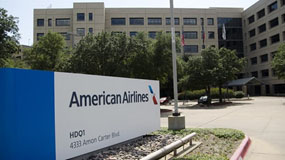 In 2011, AMR Corporation – then the airline's parent company – filed for Chapter Eleven Bankruptcy protection and American started trimming its staffing and fleet. It began considering a merger as part of its restructuring and by February, 2013, AMR and US Airways announced plans to combine.
There was some turbulence as the U.S. Department of Justice and several state Attorneys General tried to block the deal. A group of passengers and travel agents also tried to stop the merger on anti-trust grounds.
But in April 2015, American and US Airways combined and all their flights now carry the American Airlines brand.