Famous Brands A-Z:

Top Brands:
View information about Cadillac. You can view the history of Cadillac and their impact on branding.
Cadillac

Cadillac
Automobiles
1902
The story of Cadillac:
For the auto brand name that's been the synonym for luxury among U.S. automakers, you may be surprised to learn that Cadillac started out as a Ford! Cadillac was formed from what remained of the original Henry Ford Company, when Ford left it in 1902 with several important partners.
A couple of Ford's financial backers called in engineer Henry Leland to help them liquidate the company but Leland convinced them to stay in the auto business and they used the assets to form the Cadillac Automobile Company. It was named after a French explorer who had founded Detroit. It's formal name today is Cadillac Motor Car Division.
Early models looked a lot like the Ford Model A…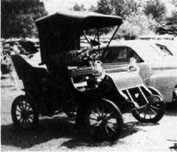 …but in time Cadillac, because known for precision engineering, attracting buyers who wanted better built cars. By 1909, Cadillac was swept into General Motors and became GM's prestige brand.
Fancier models with bigger, more powerful engines – V-8, V-12, V-16 - were rolled out as the years ran by.
Here's a photo of a V-16!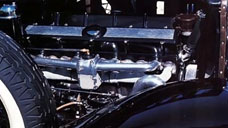 …and Cadillac became an automotive standard. Cadillac also pioneered other features, like shatter proof glass and perfection of the automatic transmission, introduced by another GM brand – Oldsmobile.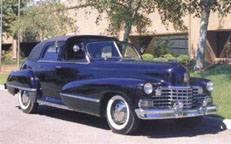 Caddy's TV ads, like this one from 1959, touted the innovations it featured.
Cadillac also led the way in distinctive styling, like tailfins.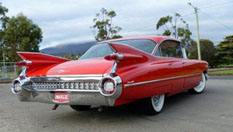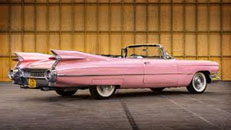 It has also had a famous logo to go with its famous nameplate and reputation, with the emblem changing over the years.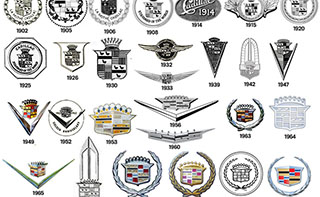 The oil and gasoline crises of the 1970's forced Cadillac to downsize its models in the interests of fuel economy. And while foreign luxury brands put a chink in Cadillac's armor among some members of younger demographics, it remains at the top of the list of American-made luxury cars.