Famous Brands A-Z:

Top Brands:
View information about Chrysler. You can view the history of Chrysler and their impact on branding.
Chrysler

Chrysler
Automobiles
1925
The story of Chrysler:
Despite several brushes with extinction, this car maker is still around after more than 90 years on the American scene. Its corporate roots are in Detroit and its U.S. headquarters is still in that area in Auburn Hills, Michigan, although it is currently owned by the Italian carmaker Fiat.
Fiat Chrysler is still considered one of the Big Three U.S. carmakers and serves a global market. The company got its start in 1925, when it was founded by Walter Chrysler.

Its main brands in its early years were Chrysler, Imperial being its big luxury brand, Dodge, Desoto and Plymouth.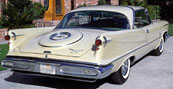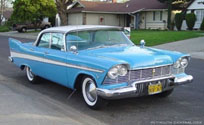 Because of changing tastes and sagging sales, the DeSoto and Plymouth nameplates folded and so did Imperial, although a new model was planned for introduction in 2017. Chrysler was left with Dodge and then added the Jeep brand.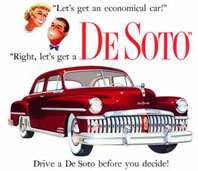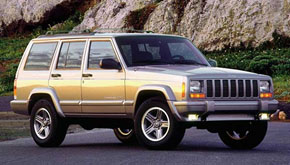 After World War Two, Chrysler lost market share and borrowed from Prudential to pay for an expansion but by the early 1960s, the company was expanding into Europe. Chrysler struggled in the Seventies because of changing tastes and then began an engineering partnership with Japan's Mitsubishi Motors.
But in the 1980s the company return to profitability through the help of CEO lee Iacocca…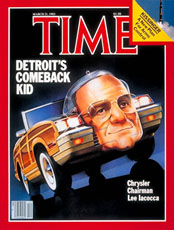 …and the so-called "K cars".
And by 1987 it expanded its product lines more by acquiring American Motors Corporation, which meant Jeep was now part of the Chrysler vehicle lineup.
In 1998, it sounded like a good idea when Chrysler merged with German luxury automaker Daimler Benz.

But it didn't pan out and Chrysler was then sold and renamed Chrysler LLC in 2007.
2008 almost destroyed the company altogether, as Chrysler was hit hard in the steep economic downturn and had to file for Chapter 11 bankruptcy reorganization in April 2009. Helped by a government bailout, Chrysler repaid the U.S. government by May 2011.
After that, to battle competition from imported vehicles, Chrysler ran an ad campaign about its cars being "imported from Detroit".
And that's when Fiat of Italy gradually began buying shares, finally taking over Chrysler from the United Auto Workers Retiree Health Trust in January 2014.