Famous Brands A-Z:

Top Brands:
View information about Estee Lauder. You can view the history of Estee Lauder.
Estee Lauder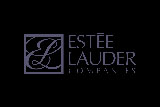 Estee Lauder
Cosmetics
1946
The story of Estee Lauder Companies:
This famous maker of fragrance, hair care, skin care and makeup products got its start in New York City when namesake Estee Lauder and her husband Joseph…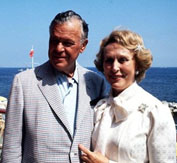 …began selling four products (Cleansing Oil, Super Rich All-purpose Creme, Skin Lotion, and Creme Pack) in New York City.
They started to hit it big with their first big corporate account with Saks Fifth Avenue and grew the business in ensuing years, gaining an international toe hold with the London department store Harrods in 1960 and a Hong Kong office in 1961.
Top sellers include the Clinique brand.
By 2016 the company's net sales exceeded eleven and a quarter billion dollars.