Famous Brands A-Z:

Top Brands:
View information about Budweiser. You can view the history of Budweiser and their impact on branding.
Budweiser

The story of Budweiser:
They call themselves "The King of Beers" and the kingdom is vast because Budweiser is sold in eighty markets across the globe, although under a different name in some places.
But it's a truly American success story, with its roots in the Midwest city of St. Louis, Missouri. That's where it was introduced in 1876, by Carl Conrad & Company.
However, the genius behind the brand was German-born Adolphus Busch…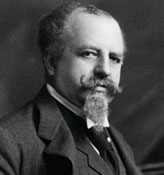 …who (incredibly) had 22 siblings. He was the second youngest in the wealthy clan that ran a winery and brewery supply business. But with that many heirs, Adolphus figured he needed to do something on his own, so at age 18 in 1857 he emigrated to the United States with three of his older brothers, to St. Louis, which had a large German population.
He started a small brewing supply company, which was bailed out of dire financial straits by his brother's father-in-law, Eberhard Anheuser.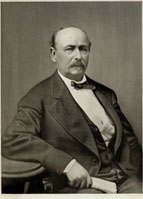 Adolphus married another Anheuser daughter, Lilly, in 1861 and after the Civil War, returned to St. Louis to work in his in-laws' business. He bought out a partner in 1879 and the company was renamed Anheuser-Busch.

When his father-in-law died a year later, Adolphus became president and in 1882 bought the Budweiser brand from the bankrupt Carl Conrad.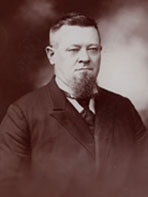 Busch then grew rich as he worked to make his flagship brand into a national beer. At his St. Louis brewery…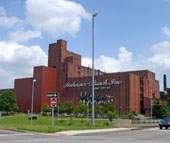 …he innovated with pasteurization and launched a fleet of refrigerated rail cars. He also started to bottle his beer and later started packing it in cans.
By 1901, total sales topped a million barrels and even when Prohibition banned the sale of beer from 1920-1933, Anheuser-Busch stayed afloat by producing non-alcoholic beverages.
His heirs, like grandson Gussie Busch…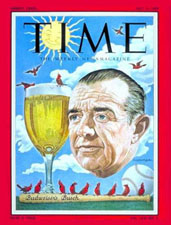 …were running the company by then and the company's stable of beer brands steadily grew.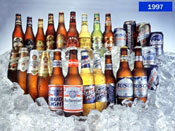 They also branched out into other areas, like Major League Baseball, with the 1953 purchase of the St. Louis Cardinals…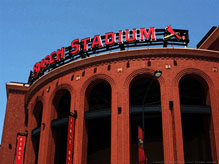 …and theme parks like Busch Gardens in Tampa, Florida and Williamsburg, Virginia…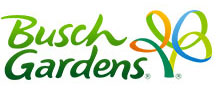 …along with NASCAR sponsorships.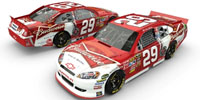 Budweiser's also well known for its print and TV ads through the years, including this holiday greeting from the 1980's.
It spawned what is now a global company, Anheuser-Busch InBev.