Famous Brands A-Z:

Top Brands:
View information about Dunkin Donuts. You can view the history of Dunkin Donuts and their impact on branding.
Dunkin Donuts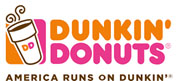 Dunkin Donuts
Food and Beverage
1950
The story of Dunkin Donuts:
All over the world, you'll find these coffee shops featuring donuts and other foods. There are more than 11,000 of them in 36 countries. And they got their modest start in 1950 in Quincy, Massachusetts when William Rosenberg…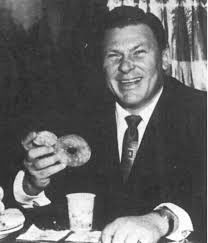 …opened the first one. Rosenberg sold food at factories and construction sites and found that coffee and donuts were his best sellers. So, in 1948, he opened a store front called Open Kettle on this site in Quincy …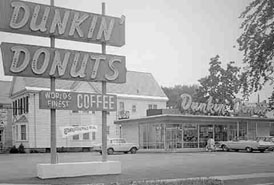 …and two years later changed the name to Dunkin' Donuts. In 1955, he multiplied the success of the concept by selling franchises.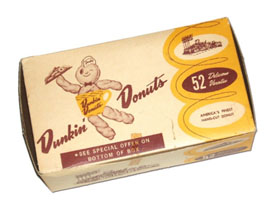 Rosenberg's son Robert became C.E.O in 1963 at the age of 25…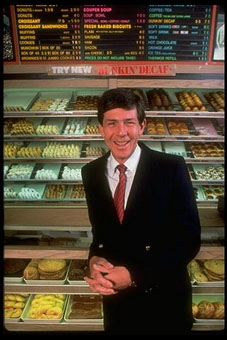 …and the expansion of varieties and locations exploded.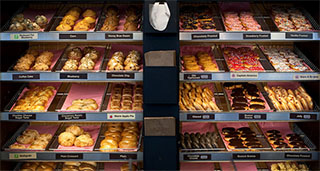 By 2010, the company's sales were six billion dollars.
Dunkin's logo changed a lot since 1955…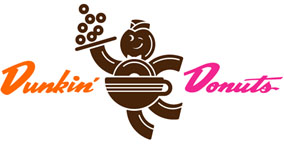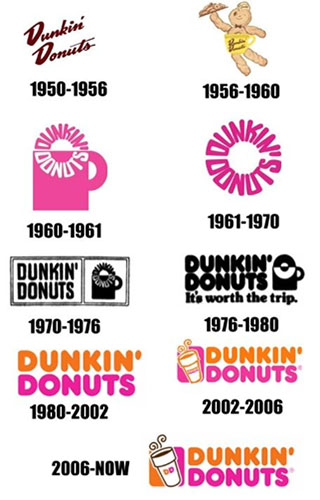 And Dunkin' had a famous TV ad campaign, featuring Fred the Baker.
Its slogan, "America Runs of Dunkin'" was adopted in 2006.
The "Cronut", a cross between a croissant and a donut, was unveiled in 2014.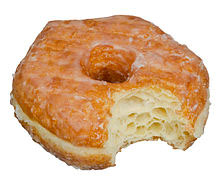 It hasn't all been sweet, because the company has been criticized for allegedly forcing some franchisees out of business, which meant large financial losses.
With its biggest presence in the United States, Dunkin's largest foreign base is in South Korea, with forty outlets and counting.
Dunkin' Donuts is still headquartered in Massachusetts, in Canton.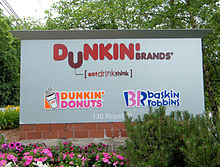 Its parent company, Dunkin' Brands, also owns the Baskin Robbins ice cream chain and, in many locations, they share the same retail space…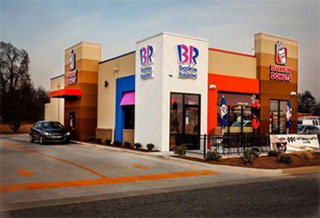 …so, they can serve a customer's sweet tooth in a variety of ways.