Famous Brands A-Z:

Top Brands:
View information about Haagen-Dazs. You can view the history of Haagen-Dazs and their impact on branding.
Haagen-Dazs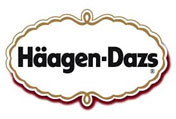 Haagen-Dazs
Ice Cream
1961
The story of Haagen-Dazs:
Its name is very exotic, sounding very European. In fact, Haagen-Dazs got its start in the Bronx, New York.
Founded in 1961, the upscale ice cream brand was the brainchild of Ruben and Rose Mattus. They started with three basic flavors: vanilla, chocolate and coffee and it took them 15 years to open their first retail store in the neighboring borough of Brooklyn.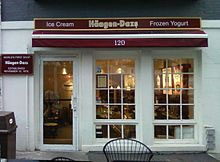 Mattus settled on Haagen-Dazs because it was Danish sounding. However, the product's name is not Danish at all. It's Gibberish! Mattus' daughter Doris said in a 1999 PBS documentary that her father would sit at the kitchen table coming up with meaningless words until he liked the combination. He used that name as a tribute to Denmark's treatment of Jews during World War Two. (Reuben Mattus was born to Jewish parents in Poland.)
Today, Haagen-Dazs produces ice cream bars, sorbets, frozen yogurt, gelato and ice cream cakes and has certainly branched out from its three original varieties.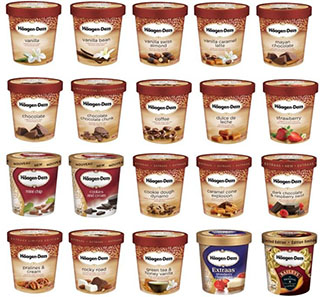 They also produce TV ads using high powered actors like Bradley Cooper.
And the exotic sounding ice cream brand is sold all over the world places like the United Kingdom, India, China and Brazil. They also do not use stabilizers or corn syrup in many of their flavors.
Pillsbury bought Haagen-Dazs in 1983 and when Pillsbury merged with Nestle in 1999, it was combined into a joint venture called Ice Cream Partners. General Mills later bought out Pillsbury in 2001 and now Nestle controls the Haagen-Dazs brand.