Famous Brands A-Z:

Top Brands:
View information about McDonald's. You can view the history of McDonald's and their impact on branding.
McDonald's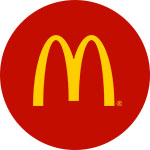 McDonald's
Food
May, 1940
The story of McDonald's:
The Golden Arches. Big Mac. Mickey D's. Ronald McDonald. Happy Meal. There are so many catch phrases that folks use to identify this giant of the fast food industry.
It had a modest start when two bother Richard (Dick) and Maurice (Mac) McDonald…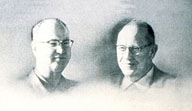 …opened a barbeque in San Bernardino, California in May, 1940. Eight years later they reconfigured the business as a hamburger stand.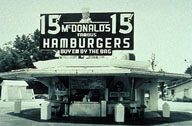 The business grew as they assumed assembly line techniques pioneered by the White Castle chain, building burgers with factory line speed and specifications.
Franchising started in 1953 in Phoenix…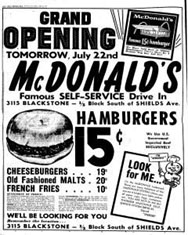 …and with the help of a milk shake machine salesman named Ray Kroc…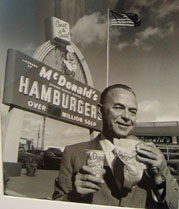 …the concept exploded in popularity.
There were some acrimonious feuds over control of the business, and Kroc eventually bought out the McDonald brothers and moved the company headquarters to Oak Brook, Illinois.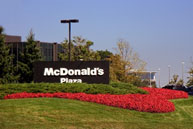 But by then, the "Golden Arches" …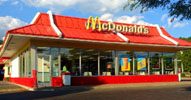 …were popping up everywhere.
And by 1967, Ronald McDonald was introduced at the company's trademarked mascot.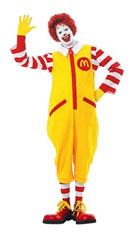 Through it all, the company focused on it's inexpensive, fast food fare of burgers and fries…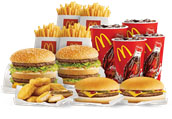 …although chicken, salad and breakfast items were added through the years. The company has been criticized for the high fat and high salt content of its meals.
At the end of the third quarter of 2016, McDonald's had nearly 37,000 locations world-wide in 118 countries and territories and is the second largest private employer on the planet – behind Wal Mart. It claims to serve a staggering 68 million customers a day!
Of the founding troika, Mac McDonald passed in 1971. Ray Kroc died in 1984. Dick McDonald lived until 1998.
But looking ahead to the future, McDonald's plans to move it HQ to Chicago's West Near Side in 2018.