Famous Brands A-Z:

Top Brands:
View information about Paramount Pictures. You can view the history of Paramount Pictures and their impact on branding.
Paramount Pictures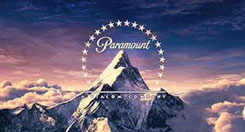 Pfizer
Movies
May 18, 1912
The story of Paramount Pictures:
It's a motion picture pioneer, producing entertainment for movie theatres, TV and video. Currently a subsidiary of the Viacom media conglomerate, Paramount Pictures got its start as the Famous Players-Lasky Corporation and is the second oldest film production company in the United States.
Its founder was Adolph Zukor…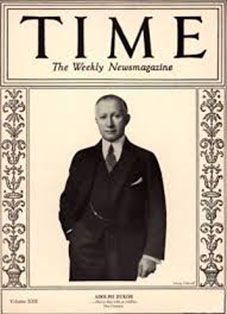 …who started in nickelodeon short films but saw very early there would be a mass market for feature length shows.
Famous Players made five movies by 1913 and joined up with another producer, Jesse Lasky in 1914 to form Paramount Pictures Corporation. Zukor believed in the star system and signed some of the most popular actors and actresses of the era to star in his films, including Douglas Fairbanks, Mary Pickford and Rudolph Valentino.
Zukor made his movies in Hollywood…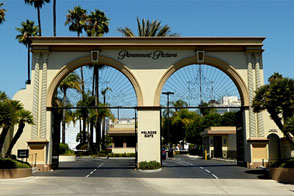 …and in New York, now known as Kaufman-Astoria studios.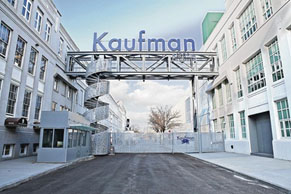 But through the years, Paramount stressed its star players, later including the Marx Brothers, Bing Crosby and Gary Cooper and churned out sixty to seventy movies a year.
In 1949, Paramount Pictures was split in two – the movie production company and a 1500 screen theatre chain.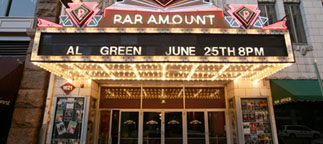 Paramount also had an early role in TV, becoming a minority owner of the Dumont TV network, which eventually was sold to Metromedia, which later sold major portions to the current Fox broadcast network.
The movie production house was falling on hard times in the mid 1960's under the leadership of the aging Zukor and was sold to Gulf + Western, a conglomerate. Under the leadership of Robert Evans, Paramount churned out a series of hit films, including "The Godfather" …
…" Rosemary's Baby", "Love Story" and "Chinatown", among others.
In later years, after a series of managerial changes, Paramount was still going strong, producing with 20th Century Fox, the biggest grossing movie of all-time, "Titanic."
When Viacom and CBS split in 2006, Paramount Television stayed with CBS (the name later changed to CBS Television Studios) and the movie producer stayed with Viacom.