Famous Brands A-Z:

Top Brands:
View information about Hilton. You can view the history of Hilton resorts, hotels and vacation clubs.
Hilton

The story of Hilton:
It's the world's largest hotel chain when you consider its number of rooms and international presence.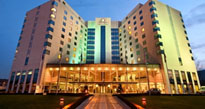 Hilton has nearly 4900 properties including time shares, with nearly 789,000 rooms in more than 100 countries and territories.
And it all started in 1919 when Conrad Hilton…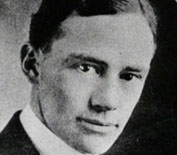 …bought the 40 room Mobley hotel in Cisco, Texas.
He bought additional hotel properties in Texas and in 1925 the Dallas Hilton became his first hotel to use the Hilton name. His outlet in Waco, Texas was the first hotel with air-conditioning in public areas and cold running water in 1927.
By 1943, Conrad bought the Roosevelt Hotel and the Plaza Hotel in New York and Hilton International was born in 1949 when he opened the Caribe Hilton hotel in Puerto Rico.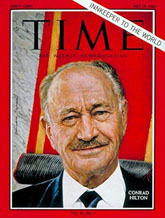 Those international operations were spun off in December 1964 when Hilton International was acquired by Transworld, the parent company of the now-defunct Trans World Airlines.
It resulted in two separate fully independent companies operating under the same name.
By 2013 Hilton Worldwide was franchising to independent operators and companies. But most of Hilton's flagship properties and those at airports and large resorts are managed by the main corporation.
Hilton operates under the Conrad Hotels & Resorts, Waldorf Astoria, Hilton Hotel & Resorts, Double Tree, Embassy Suites, Hampton and Hilton Grand Vacation brands, among others.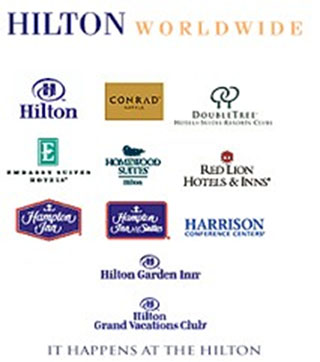 Hilton is headquartered in Tysons Corner, Virginia…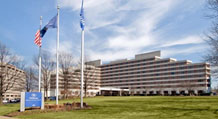 …with an operation center in Memphis, Tennessee.