Famous Brands A-Z:

Top Brands:
View information about Marriott. You can view the history of Marriott resorts, hotels and vacation clubs.
Marriott

Marriott
Hotels, Resorts, Hospitality
1957
The story of Marriott Hotels & Resorts:
It started as root beer stand in 1927…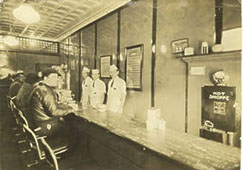 …when founder John Willard Marriott opened his first business in Washington D.C.
Then it quickly grew into the Hot Shoppes chain of restaurants…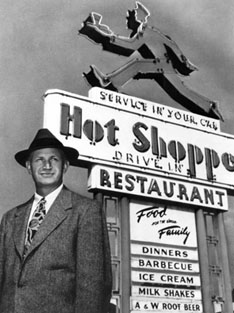 …which then evolved in 1957 to a chain of motels and hotels, eventually expanding into the international hotel and resort chain that covers the globe today.
The hotel expansion began with a Quality Inn motel near Washington and another motel, the Twin Bridges. By 1967, Marriott was moving into the resort hotels end of the market with Arizona's Camelback Inn and an expansion into Acapulco in 1969. Six years later, the company pushed into Europe, with a hotel in Amsterdam and by the end of the twentieth century there were over 360 Marriott Hotels and Resorts around the world.
J.W. Marriott grew up in Utah and was a devout member of the Mormon faith. He was diagnosed with lymphoma in 1935 and was given six months to live. He managed to survive a half century and died in 1985 at the age of 84.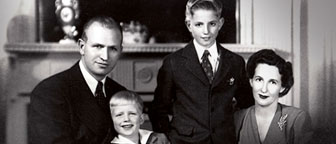 His wife Alice Sheets was very much involved in the family business and their two sons, Bill and Richard…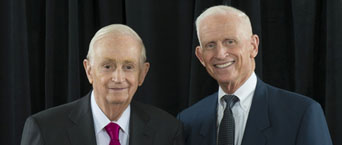 helped to grow and run the family business.
Marriott's hotel brands are numerous and well known.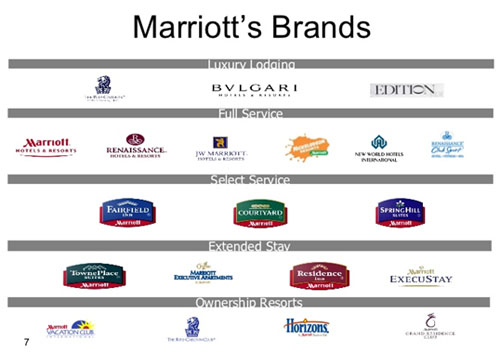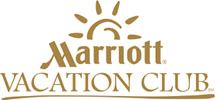 And its 2016 purchase of the Starwood chain…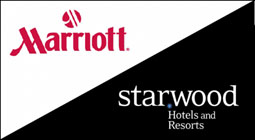 …made Bethesda, Maryland based Marriott one of the leading hotel brands in the world