Famous Brands A-Z:

Top Brands:
View information about KFC. You can view the history of KFC and their impact on branding.
KFC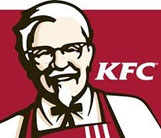 KFC
Restaurants
March, 1930
The story of KFC:
It's the second biggest fast food restaurant chain in the world measured in sales, right after McDonald's. This fried chicken giant has more than 20,000 outlets spanning the globe in 123 countries.
It was the finger-lickin' good idea of Harlan Sanders, born an Indiana Hoosier…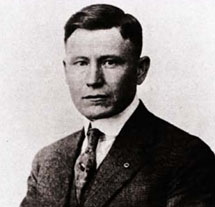 …but who died as a full-fledged Kentucky Colonel…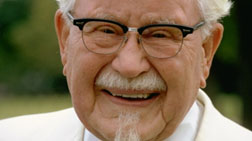 …thanks to his business idea, originally called Kentucky Fried Chicken. (He was granted the honorary title of Kentucky Colonel in 1936 by Governor Ruby Laffoon.)
Harlan's father died when the boy was five and with his mother working in a canning plant, he had to watch his two younger siblings. By the time he was seven, Mom taught him how to cook. He left home at 13.
He had a series of odd jobs and was running a Shell gas station in 1930 in Corbin, Kentucky when he started selling fried chicken to travelers.
From his roadside restaurant, a fast food giant spread it wings (not to mention breasts, thighs and drumsticks.). The first franchise opened 22 years later in Utah. Here's what an early store looked like.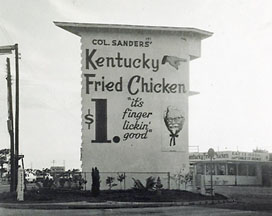 One of his innovations was to modify commercial pressure cookers in 1939 to pressure fryers, which he used to cook his chicken.
Sanders was "hands on", to say the least.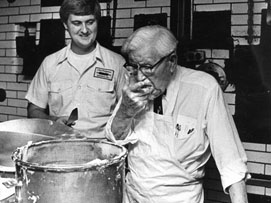 His recipe – finalized in 1940 - calls for eleven herbs and spices. And although it's still a closely guarded trade secret, Sanders himself admitted it includes salt and pepper and nine other pretty common ingredients.
The Colonel became so identified with the brand, that his picture is still part of the company culture and logo today, even though he sold the chain in 1964.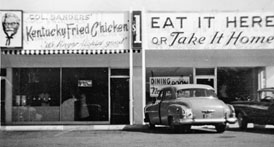 By the mid-1960's outlets were opened in Canada, Mexico and the United Kingdom. Sanders died in 1980. The company had a few different owners over the years, including Heublein, which was later absorbed by R.J. Reynolds.
Today, KFC is a subsidiary of Yum Brands, which also runs Taco Bell and Pizza Hut. The name KFC was officially adopted in 1991 and while its core product remains chicken…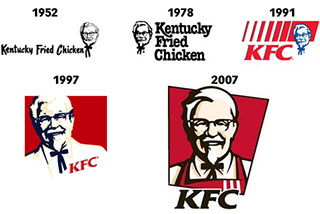 …KFC's branched out to include everything from chicken burgers to shrimp burgers, popcorn chicken and hot wings – to name a few.